---
Mass flow meter/density meter/Net oil flow
Mass flow meter/density meter/Net oil flow
With highly accurate measurement performance and extreme capabilities, Mass flow meters are a natural choice for many applications and quickly provide payback through improved product quality and greatly reduced maintenance. Whether used for the transfer, batching, process feed, or control, Mass flow meters can provide online flow and density measurement.
Coriolis flow technology that offers more
HIGHEST PRESSURES, HIGHEST TEMPERATURES, MOST EXOTIC MATERIALS, MOST VERSATILE SENSORS – NO COMPROMISE IN PERFORMANCE / QUALITY / SUPPORT.

The Coriolis Experts in
/ OIL & GAS / MARINE / PAINT AND COATINGS / AUTOMOTIVE / PETROCHEMICAL / POWER / PLASTICS / INDUSTRIAL MACHINERY / HYDRAULICS / FOOD & BEVERAGE / PHARMACEUTICAL / RENEWABLE ENERGY
With flow rates as low as 0.03 kg/hr and meter sizes up to 12″ diameter, all mass flow applications on liquid, gas or sludge can be achieved.

Features
* Unique Omega tube design mass flowmeter
* Increased wall thickness, no need for secondary containment
* Measurement of liquids and gas
* Flow rates from 0.001 kg/min to 30000 kg/min
* Diameters: from 1/24 inch up to 14 inch
* Pressures up to 1378 bar / 20000 PSI, Temperature from -200°C to +400°C
* Available in EEx ia IIC – EEx de IIC (ATEX and CSA)
* Fiscal/custody transfer approvals OIML R117 & MID MI002 / OIML R137 (hydrogen applications)
* Available in Stainless Steel, Hastelloy, Tantalum, and others
* Advanced functions: Net Oil, Baume/Brix, % Solids, Standard Density and Standard Volume (API MPMS Ch. 11)
* Hart Batch controller
Typical inputs (model dependent):
* Status input (up to 2) used to start/stop batch, reset totalizer, reset zero, accept errors
Recommended Posts
July 4, 2023
July 4, 2023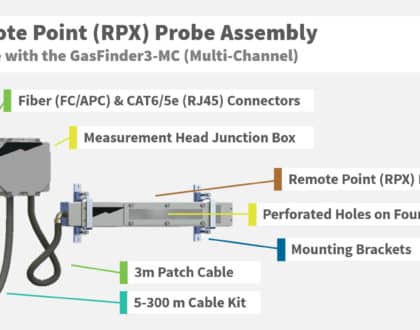 October 14, 2021