---
Alfa Laval advanced home and personal care good
Nhan Viet ICS JSC offers Alfa Laval components for home care and personal care manufacturing in Vietnam market with the

BEST PRICE – BEST QUALITY
Home care
Makers of surface care, air care, and toilet care products must meet growing consumer demand for new, improved and green home care products. The challenge? Doing more using less. Getting the most out of raw materials using less energy and water while maintaining end-product characteristics requires process knowledge as well as the right technologies and equipment.
On the pulse of manufacturing home care products
Manufacturing household products to clean and protect the home requires process know-how and a broad hygienic equipment portfolio to ensure product safety, hygiene and quality.
Makers of home care products know it is not easy to handle various raw materials, and then heat, cool, mix and blend them into precise formulations As well as meet demands for process efficiency and sustainability.
Alfa Laval understands what it takes to achieve process efficiency throughout your manufacturing facility.
Our process expertise as well as broad range of hygienic equipment helps you increase productivity, reduce costs, cut utilities consumption and safeguard product quality.
---
Personal care
Demand for skin care and hair care products, cosmetics, deodorants, toothpastes and more continues to grow. Safe hygienic and cost effective manufacturing of personal care products requires getting the most out of raw materials and ensuring repeatable and reliable processes while safeguarding product quality.
On the pulse of personal care manufacturing
Makers of personal care products are under pressure to deliver a broad range of shampoos, shaving creams, toothpastes, lotions, cosmetics and other products that meet regulatory requirements and changing consumer preferences.
Alfa Laval helps relieve the pressure through our broad range of hygienic equipment that can help reduce production costs, cut utilities consumption and safeguard product quality.
Our equipment ensures reliable raw material handling, product mixing and blending, transfer, cleaning and sterilizing in place, with a variety of automation and control at every process stage.
We also offer, material selection and product testing expertise to help you gain competitive advantage through enhanced process efficiency.
What Alfa Laval offers?
Increase uptime and production yields
Ease commissioning, qualification, cleaning and service
Comply with all relevant standards and cGMP
Provide in-batch and batch-to-batch consistency
Safeguard product characteristics and quality
Protect the integrity of the finished product
Combine maximum hygiene with maximum efficiency
Reduce energy and water consumption
FrontLine
Alfa Laval FrontLine is the premium range of heat exchangers used in dairy, food, beverage and other hygienic applications requiring gentle product treatment, long operating time or superior cleanability. In comparison to the Alfa Laval BaseLine range, also used for hygienic applications, the FrontLine range meets the highest demands on hygienic control and it is the superior choice for heat sensitive media. FrontLine has a flexible design and it is possible to rebuild the connections.
---

Unique Single Seat Valve
Ideal for uninterrupted production in a broad range of hygiene-critical applications, Unique single seat valves are pneumatic seat valves used to shut off or change product flow.
---
Unique Mixproof Tank Outlet
Same basic advantages as the unique mixproof valves but specially designed for mounting directly on the tank wall at the inlets and outlets. For tank inlet and outlet applications, the Unique mixproof tank outlet (TO) valve offers full drainability and provides cleanability all the way up to the tank without any risk of cross-contamination.
---

SRU
With its smooth, low-shear pumping action, the SRU is Alfa Laval's core rotary lobe pump for the gentle handling of sensitive process fluids within the dairy, food and beverage, biotechnology and pharmaceutical industries.
---

SX
The SX is Alfa Laval's premium rotary lobe pump designed for gentle transportation of process fluids in hygienic and ultra-clean applications in the biotechnology and pharmaceutical industries, health and beauty, and demanding food applications.
---

T/TZ
Alfa Laval T/TZ Rotary Jet Head tank-cleaning range provide exceptional cleanability, better end-product quality, greater overall output and reduced operating costs. They are designed for hygienic applications such as food, dairy and beverage as well as for the marine environment. Available in various sizes and different configurations covering any tank size.
---
Agitator ALS
Our side mounted agitator ALS offers mixing solutions to meet any requirements in food, dairy, beverage, pharmaceutical, biotechnology and cosmetic applications. Type ALS agitators can be sized for several applications for both atmospheric and pressurised tanks. Configuration for use in sterile/aseptic applications is also possible. Sizing and customising the agitator to the specific task ensures optimised power consumption and pricing.
---
Centrifugal pumps
The cost-effective LKH pumps are used for evaporation, high-pressure, self-priming and high-purity applications. Alfa Laval SolidC focuses on initial cost and the self-priming MR pump, used for CIP return applications. The UltraPure versions meet requirements in pharmaceutical industries and are supplied with Alfa Laval Q-doc, a documentation package providing transparency of sourcing, production and supply chains, and full traceability of all changes in material, procedures or spare parts.
Recommended Posts
July 4, 2023
July 4, 2023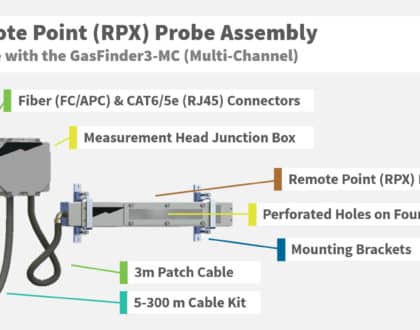 October 14, 2021